We ship from CANADA - No import charges or crossborder returns issues
No currency exchange charges, No annual fees - NO Hassles!
* We will Confirm Compatibility Before Shipping.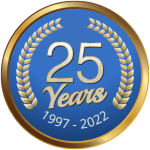 For more than 25 years, we have offered affordable, high-quality computer parts to wholesale and retail customers. We have a solid reputation for technical know-how, easy purchasing, and courteous customer service. In addition to being a well-liked online destination for users of Mac, PC and Servers, we are highly appreciated by both large and small enterprises.